Further to our notice issued earlier this week, the eastbound lanes of Footscray Road at Dock Link Road intersection are now closed and will not reopen until early April 2023.
Simultaneously, as part of the Port of Melbourne's Port Rail Transformation Project (PRTP) being constructed by Seymour Whyte, the southbound slow lane on Dock Link Road will be closed until (approx.) March 2023, and the westbound lanes of Coode Road from Dock Link Rd to Phillipps Road are set to close from Monday 23 January 2023.
These road closures and restrictions will have a significant impact on heavy vehicle access to the Swanson Precinct at the Port, as well as detours for heavy vehicles needing to access Port facilities at the western and eastern end of the Swanson Precinct, including DP World West Swanson Terminal (WST), DP World Melbourne Logistics Park (MLP) and Patrick East Swanson Terminal (ESD), or detour towards the east, including to/from Webb Dock via Wurundjeri Way.
Detours for closure of Footscray Road citybound lanes: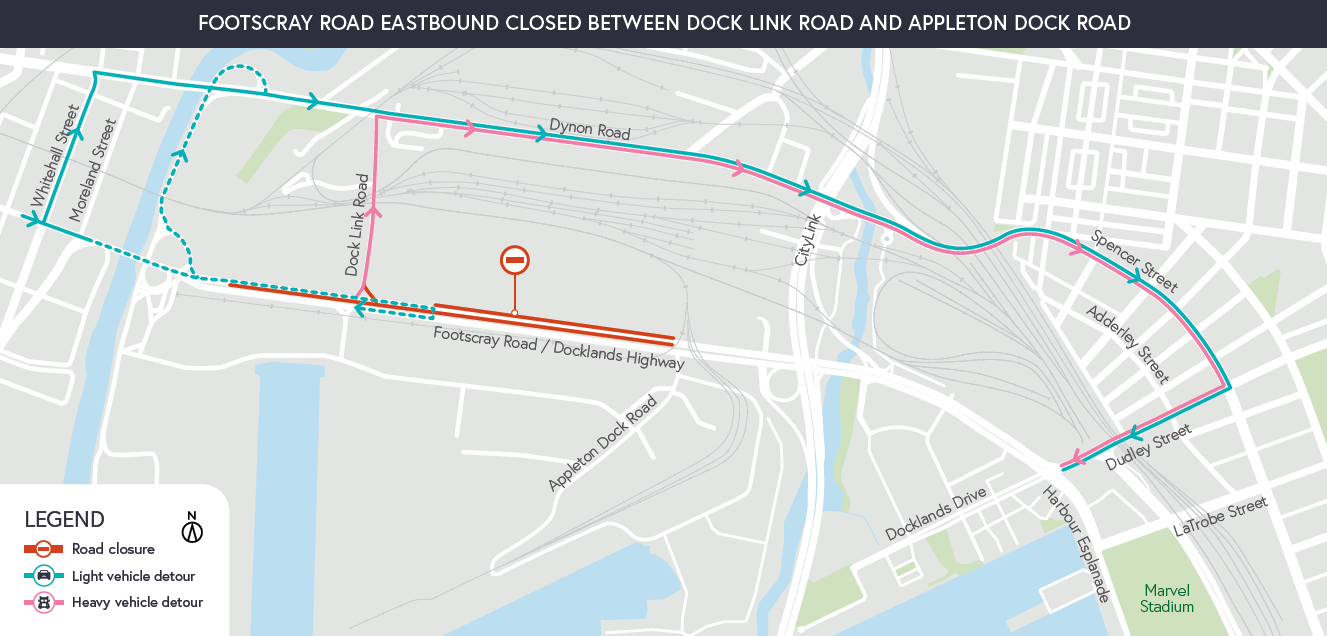 We will provide further updates accordingly. In the meantime, if you have any specific concerns, please reach out to your local Kerry Representative.